Branding is built on expectation and experience, it represents what people see, hear and think of a product, service or company. It is a valuable asset to every business, improving the overall experience and building customer awareness. When it comes to creating a brand from scratch, every angle of the business has to be considered.
One branding project we've recently completed is the identity for Edney & Edney, who stock artisan and luxury eyewear in their Tunbridge Wells store, as well as offering appointments in a state-of-the-art consulting room. We were asked to brand their new shop and consultancy as well as design and develop a website for the business.
Below you can see the client's initial sketches for their logo - we worked with them to define what their vision for the brand was and where it would be positioned within the local market. The project had a quick turnaround, and we worked closely with Edney & Edney to complete it as efficiently as possible.

As a husband and wife team with over 40 years experience between them as optometrists and opticians, we wanted the brand to be professional, whilst representing their luxury eyewear in a stylish, contemporary way - shown through the yellow and dark blue brand colours. The graphic system consists of logo variations for use in different contexts, including a full word mark with their tagline, a monogram and an eye chart signage device that was painted on the outside of the shop front and used across the branding. The eye chart signage was placed on the side of the store to attract passers by, as well as giving an instant idea as to what the business does. In order to stand out from competitors in the area, the brand avoids busy graphics and complication, resulting in a clean cut, light and minimal style.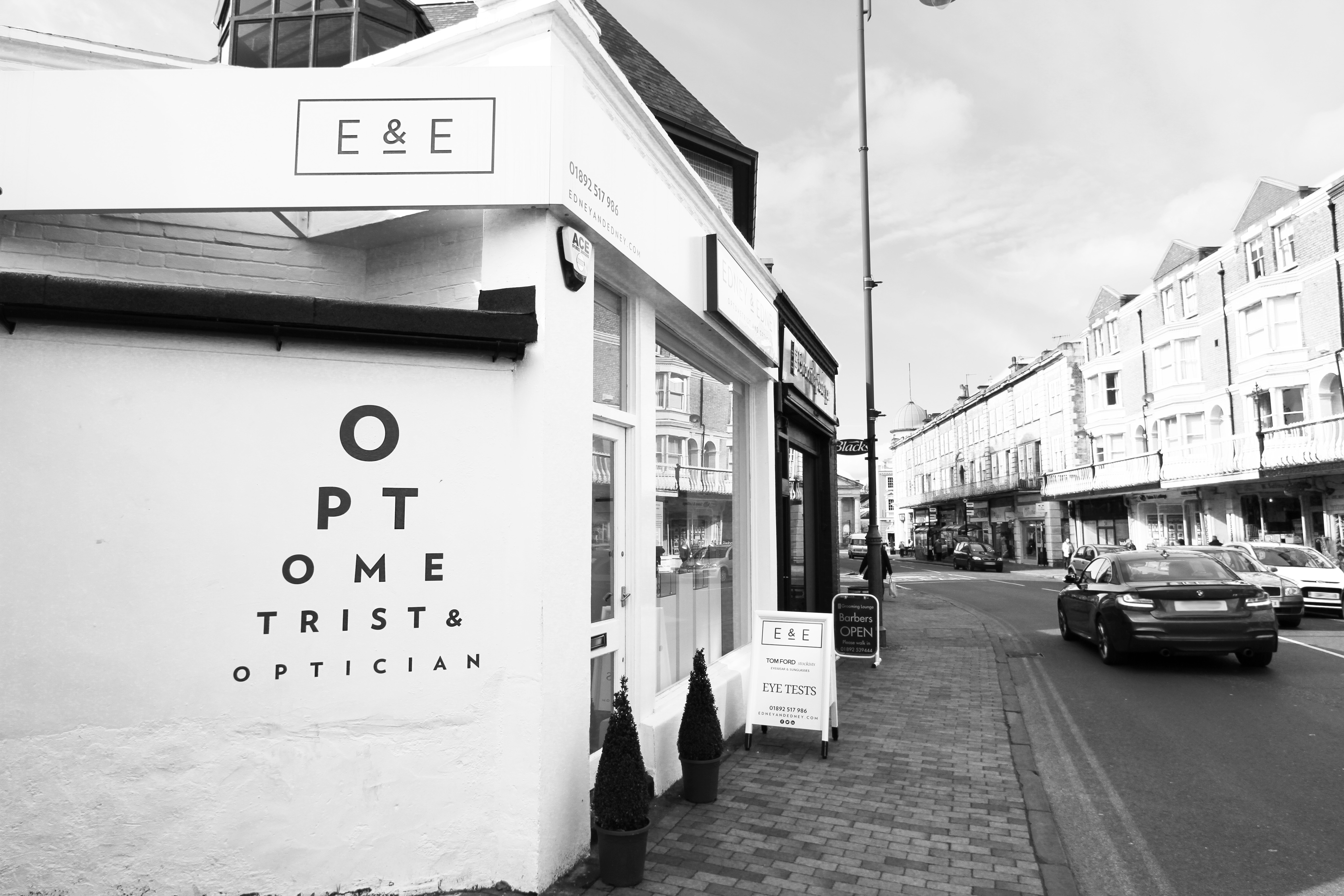 We also designed and developed a holding site for Edney & Edney whilst we work on a full feature website. The current site uses the brand's graphic system and directs customers to the store whilst providing necessary information about the business. See their website here or have a look at the full project on our Behance profile.