The Roast & Post Coffee Co.
Brand refresh & packaging design
We've worked with Roast & Post for over ten years. They're a family run business, providing the finest quality and widest range of coffees that you can find anywhere.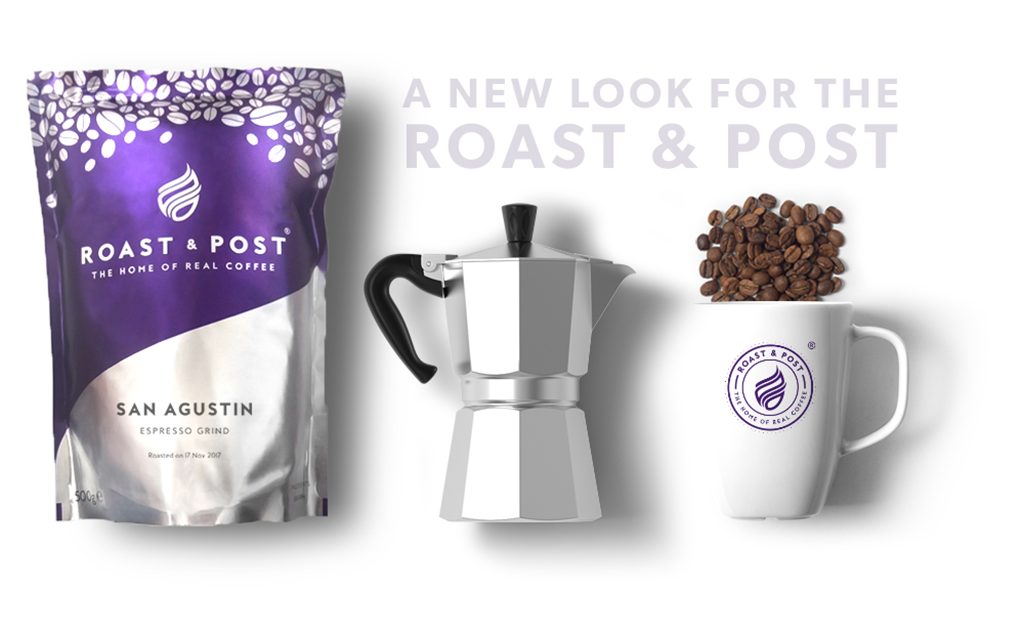 A New Look
We were asked to rebrand the business, influencing every part of Roast & Post's identity, from branding, packaging, website design and development as well as a photography shoot. Aiming at a wider audience of coffee drinkers, as well as Roast & Post's existing base of loyal customers, we developed a slick, vibrant and appealing new identity, using their original, iconic purple. The rebrand included a new logo, colour palette, brand patterns and individual graphic style that we could apply across any element of the business.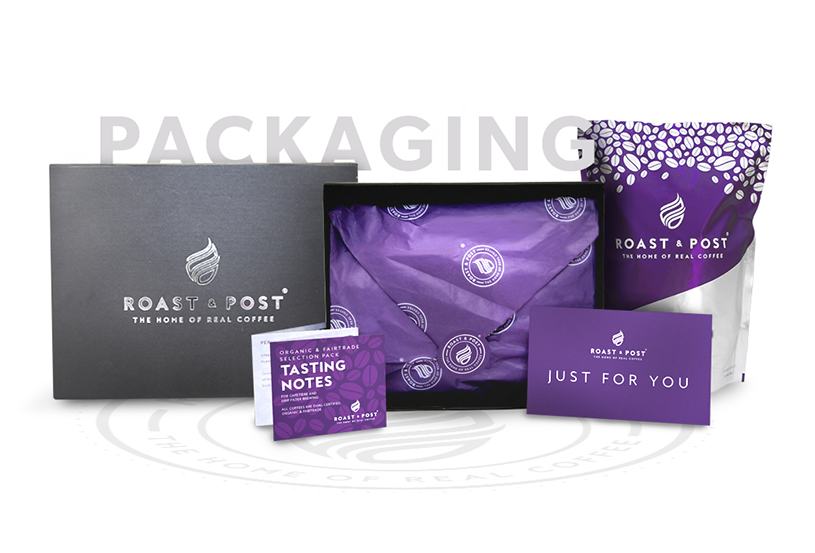 Branding & Packaging
As part of the rebrand, we created a new range of packaging, including coffee bags, delivery boxes, a premium gift pack range and tasting notes. Roast & Post coffee now comes in stand up pouches to keep the contents fresh and pristine, and for the premium gift range, we designed bespoke gold and silver foiled boxes as well as a Gold Collection tasting notes guide.
Website & Systems
We also designed and developed a new website as well as implementing order processing systems for Roast & Post. This led to their e-commerce conversion rate increasing by 80%, and average session duration rising by 28%!