ProDance
Website Design & Development
ProDance represent some of the best street dance talent on the planet, an exciting agency that provide exclusive access to some of the most innovative dance entertainment, from the latest dance trends to award winning acts and shows.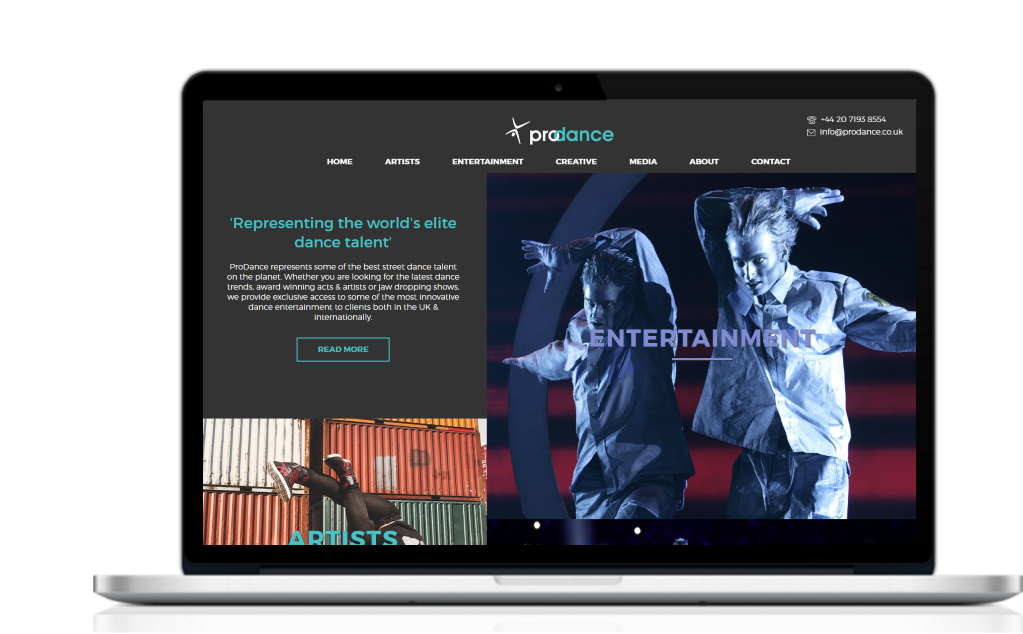 ProDance came to Redspa looking to re-build their website, in a way that would better showcase the incredible talent that the business works with. The nature of their industry (dance and entertainment) meant the site needed to be image and video led, full width and fully responsive.
Website Design & Build
The build started with an important UX & design phase, information architecture and wireframes came first, followed by the creation of two unique design routes. Once we had the final design in hand, it was time to build the site.
Built to transition effortlessly across all platforms, desktop, mobile and tablet the website was designed to assist the end user in easily navigating between dancers, services and news posts. Redspa's bespoke Content Management System was integrated to give the ProDance team complete control when it comes to editing the site, uploading new dancers and managing content.
Check out the full website.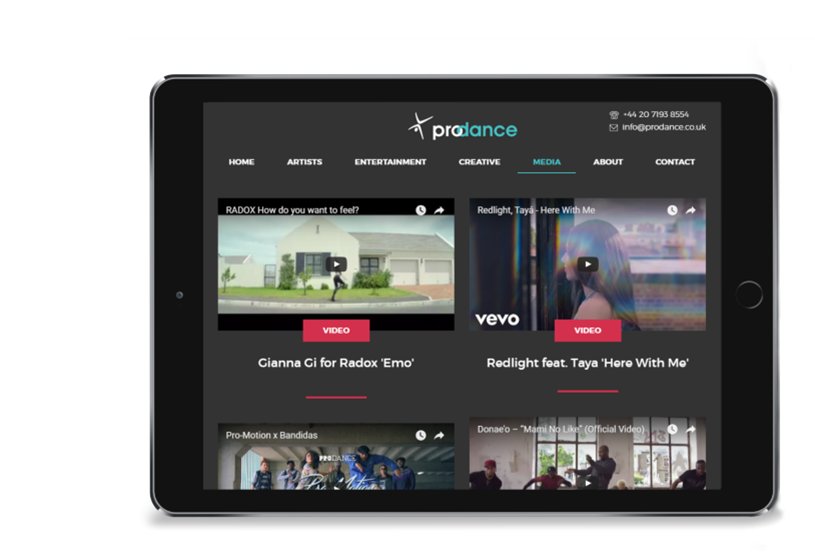 Project Highlights
UX and design phase, including an IA stage, wireframing and a number of design routes/style tiles.
Innovative design, with seamless video integration to showcase dancers.
Impactful, image led website that is easy to navigate and browse artists and services.
Full width and responsive build, allowing users to view the site on mobile and tablet devices.
Bespoke Content Management system, to allow the user to easily update content.