Good Vibes
Website Design and Development
Good Vibes Fitness is a yoga, power plates and cycle studio that's ethos is all about inspiring people to exercise to not only make them fitter, but also make them happier too.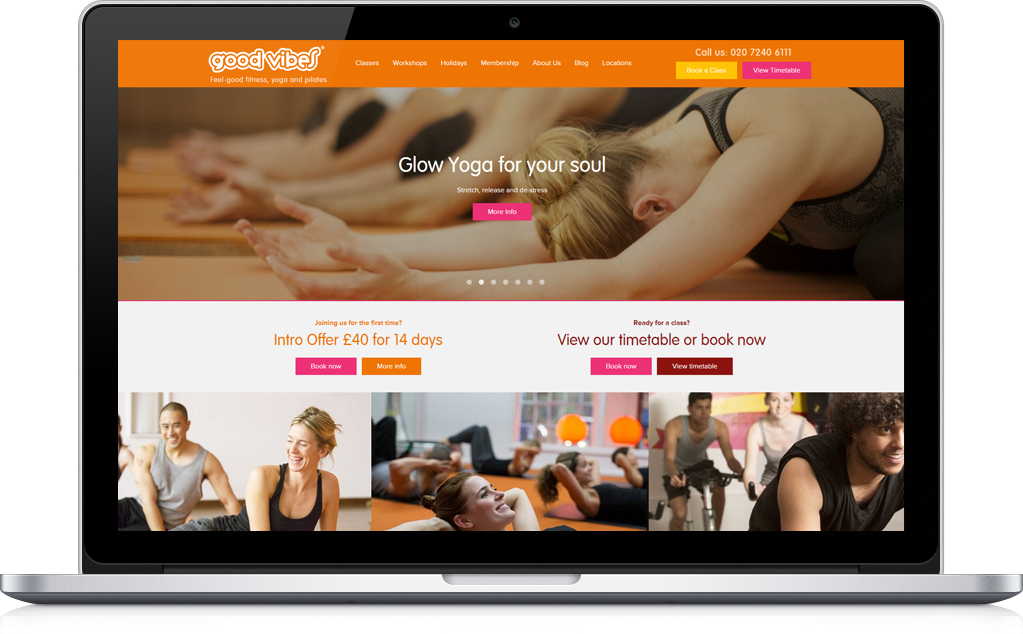 With two studios in London, and a growing list of teachers and class types, Good Vibes thought it was time to replace their exisiting website with a whole new look.
UX & Design
The design process started with requirements gathering phase, where our UX team identified the different types of customers that the business has and how to best present relevant information to them on the website.
Redspa created an IA (Information Architecture) document and wireframes. Next we created three unique design routes, which we presented to the team at Good Vibes, who chose their favourite.
Redspa's design team explored this design route further by creating extra mockups of the key features of the website.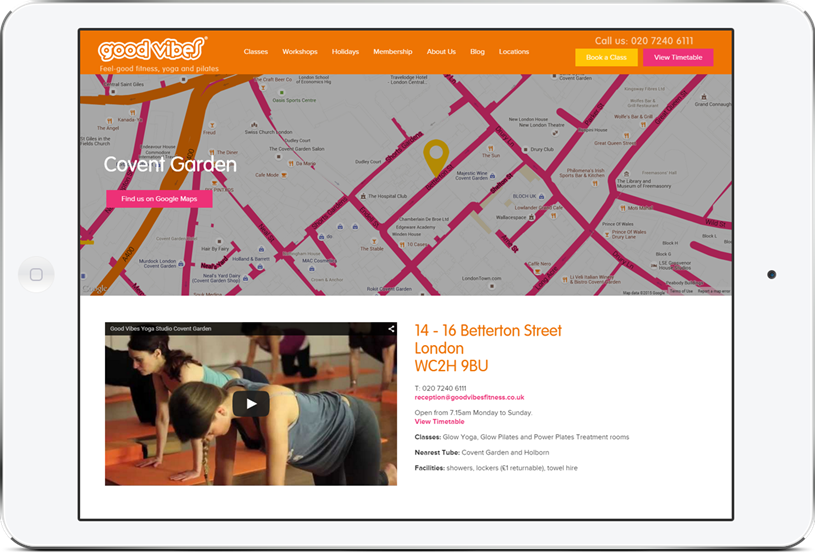 Website Build and CMS
It was really important to the team at Good Vibes that they were able to easily update the content on their site, as they hadn't been able to do so with their previous website, due to a complex and unmaintainable CMS.
Redspa's in-house built CMS was the solution and, as well as all the existing content being editable, we created the site so that the page layouts could be modified as needed by the team using a set of modules. New pages are easily added as well as team profiles and blog posts.
Project Highlights:
UX design phase to organise content and create a consistant user experience
Modern, fresh design using an existing brand but giving the look and feel a refresh
Fully responsive front-end build to ensure the website is optimised for mobiles, tablets and desktop
CMS (content management system) to allow Good Vibes staff to constantly edit and update the site
Integration with MindBodyOnline for class timetable details and online bookings.