Freight Transport Association
Transport Manager Website
Freight Transport Association (FTA) is one of the UK's largest trade associations and represents the transport interests of companies moving goods by road, rail, sea and air. FTA has been supporting the interests of the transport industry since 1889.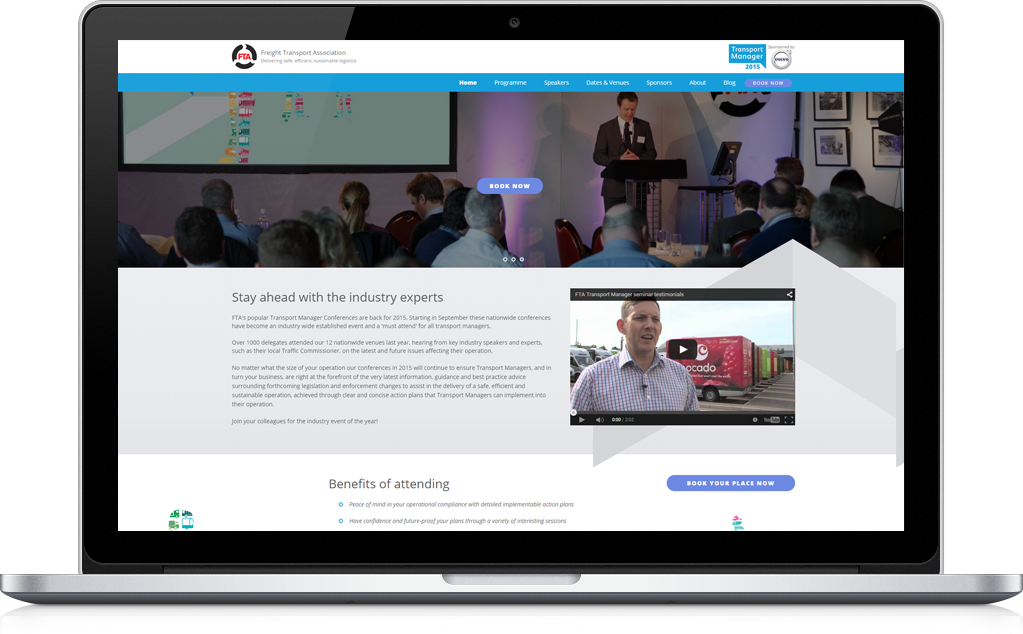 Transport Manager
Transport Manager is a conference run by FTA in various locations across the UK, with key industry speakers from across the country delivering talks on current and future issues affecting the transport industry. Transport Manager conferences have become a well-established event in the industry calendar, and were attended by over 1000 delegates across 12 nationwide venues last year.
Website Design
FTA needed a website for Transport Manager to showcase benefits of attending the conferences, and also provide key updates and news to the industry.
Redspa worked with FTA to decide what key content and messages were needed on the site, and then created an information architecture and sitemap. Redspa created the design of the website using key elements of the FTA brand, whilst giving Transport Manager its own identity.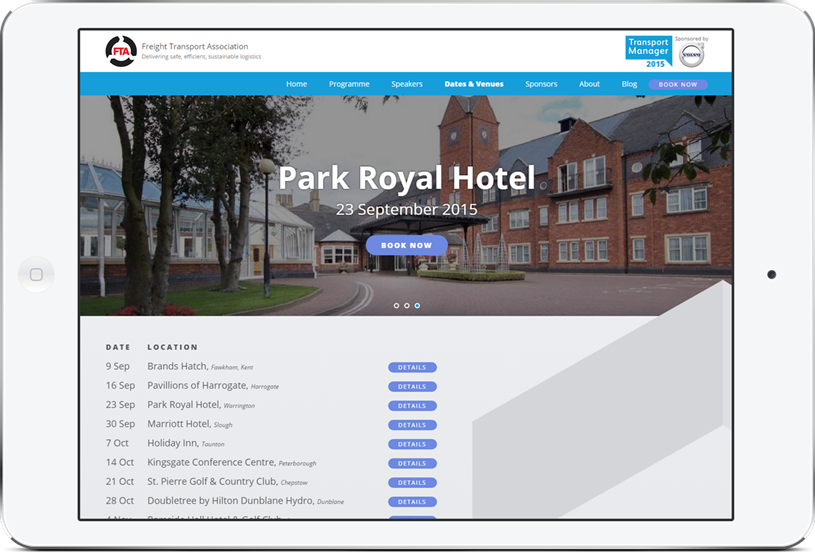 Content Management System (CMS)
The website was built to be fully responsive, so that it provides the best possible user experience across a variety of devices. The next stage of the project was for Redspa to build the website into our in-house built CMS platform, which was customised to fit the needs of the Transport Manager website.
The CMS allows the marketing team at FTA to edit and update content throughout the duration of the conferences, allowing them to tailor content towards the next upcoming conference and also add news as the conferences progress.
Project Highlights:
Design of website by Redspa keeping true to the FTA brand
Responsive design and build of front-end website
Fast turnaround of end product, Redspa were able to work to short timelines needed by FTA
CMS to enable editing of content across the site