Violet Lake
E-commerce Website
Violet Lake is a luxury bikini and swimwear brand. Mix and match bikini tops and bottoms to get your perfect style.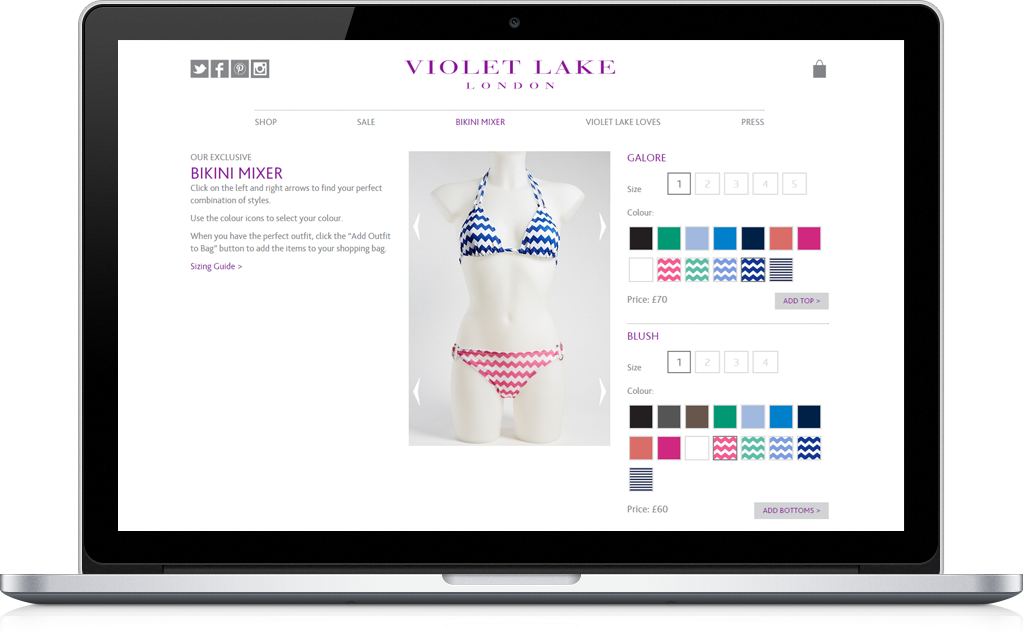 Violet Lake was created by founder Ursula Lake when she realised that it was hard to find bikinis and swimsuits that complemented most women. Taking an innovative approach, she has designed a range of bikini tops and bottoms that are interchangeable depending on colour preference and/or body shape.
Ursula and the team required a clean, modern website that was fully e-commerce enabled and Redspa were commissioned, in conjunction with an agency partner, to develop Violet Lake's web presence for the launch of the business. In addition, we developed a unique Bikini Mixer section of the site, allowing customers to mix and match items on screen to choose their perfect outfit.
Since launch, the business has gone from strength to strength with many celebrities spotted wearing Violet Lake including Gwyneth Paltrow, Naomi Watts, Kim Kardashian and Olivia Palermo.
Redspa were recommissioned in 2014 to give the site a full visual refresh creating an up-to-date, fully responsive website to allow the brand to move forward into its next chapter.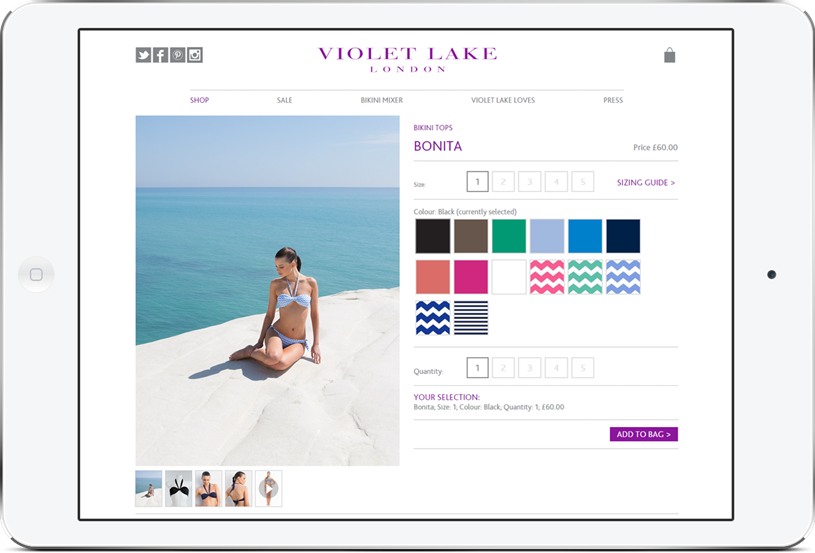 Key Features:
E-commerce website including product catalogue with multiple product options and stock tracking
Fully responsive website, allowing a customized product, page and checkout view for desktop, tablet and mobile devices.
Online payments with SagePay
Innovative bespoke Bikini Mixer system
Cutting-edge use of product videos
Custom-built Windows-based warehouse order processing system allowing streamlined logistics operations