White Label Cocktails
Website Design and Development
White Label Cocktails are a pre-batched cocktail solution with a difference. Designed for those who want to serve beautiful, professionally made cocktails with speed, consistency and style.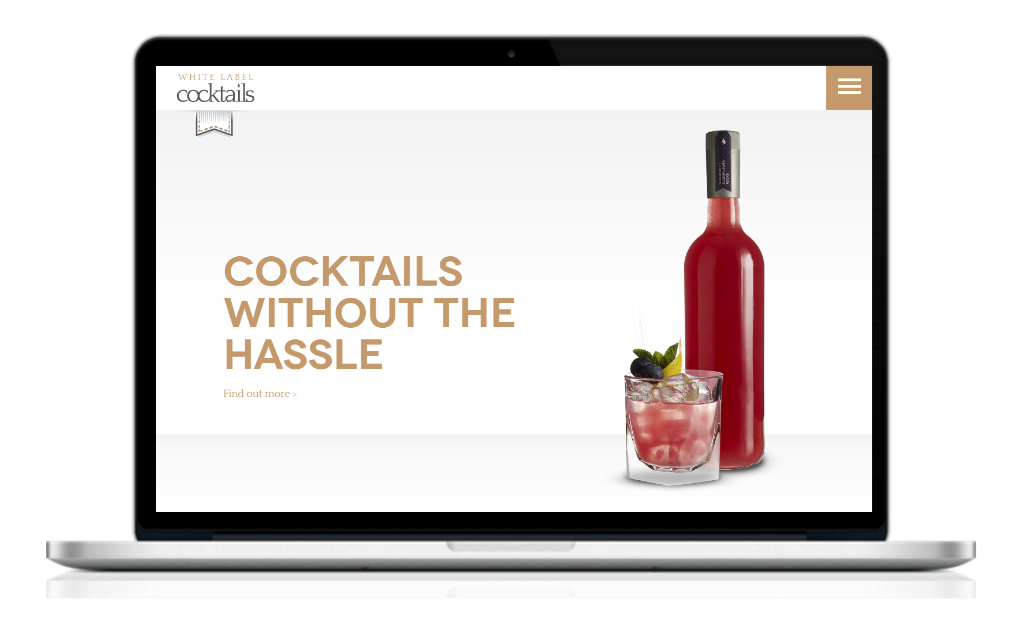 Logo & Web Design
White Label Cocktails came to Redspa in need of an online presence, in order to launch their brand and product on the web. We provided their team with a full branding solution, designing both the company logo and website, followed up by a build and integration using our custom Content Management System.
It was important to the WLC team that the site looked modern and stylistic, product imagery needed to be impactful in order to showcase the colourful cocktail creations available to their customers. A bespoke packaging design accompanied the digital designs, product and packaging labels can be seen in the imagery to the right. Labelling was kept simple and effective as the product is white labelled to retailers.
When it came to creating the logo, the design was inspired by the sophisticated, yet fun connotations of the cocktail and hospitality industry. We used 'Quattrocento Roman' as the main typeface for the logo, making some adjustments to the styling of the word 'Cocktails' to subtly soften the logo. The addition of an abstract, waiters serving cloth icon completed the logo design.
Web Build
Following the signed off designs, we proceeded to build the site using a .NET framework. We added our own bespoke content management system, which gives the user complete control. Content updates for imagery and copy is made simple, allowing the user to update their site as and when needed.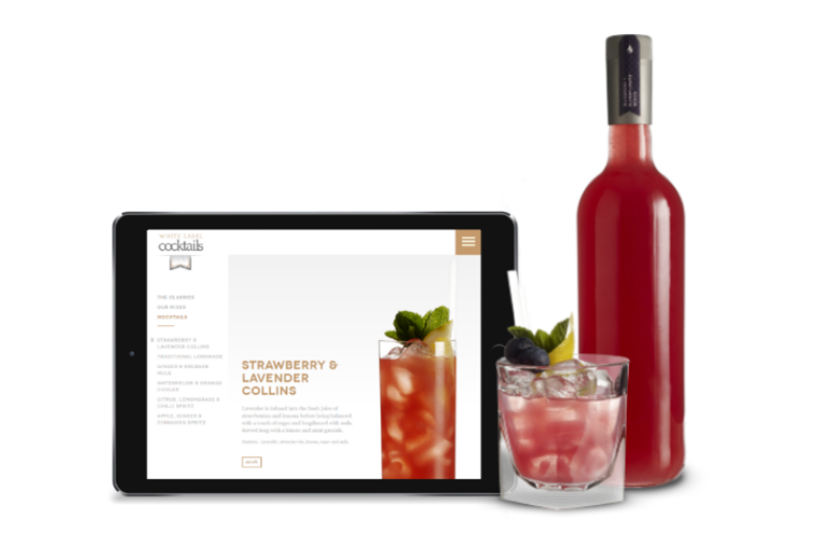 Project Highlights
Logo design and brand colour scheme.
Packaging design
Impactful, image led website that makes use of the products vibrant colours.
Full width and responsive build, working seamlessly cross platform, from mobile to desktop.
Bespoke Content Management system that allows the WLC team to easily update and manage content.
Animated iconography.